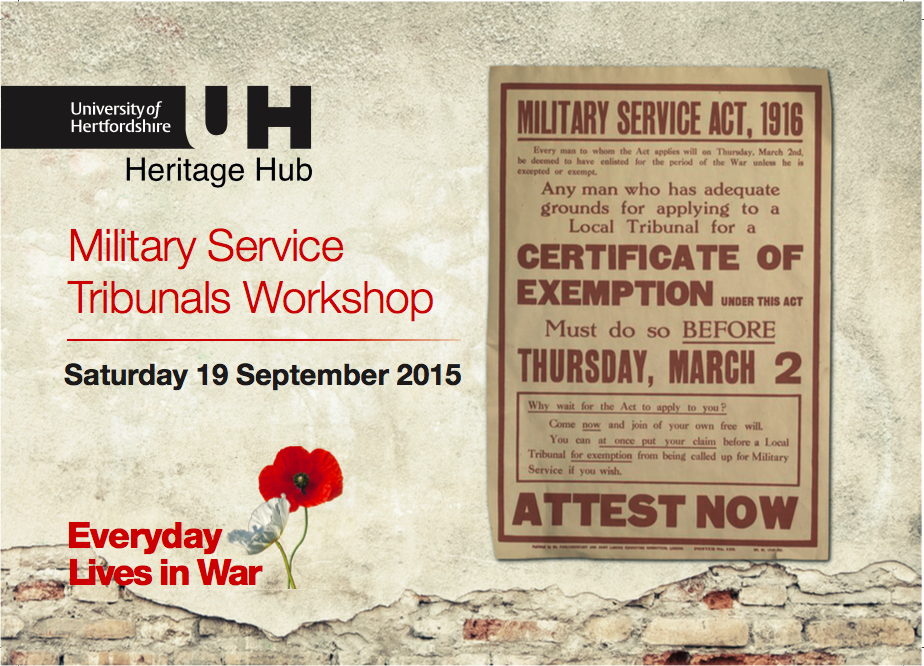 2016 will see the centenary of the Military Service Act in Great Britain.  In anticipation of a heightened interest in conscription, we will be holding a free workshop looking at the challenges faced by the Tribunals set up to hear the appeals of those men who wished to be exempted from military service.
Traditionally these tribunals have been viewed through the lens of conscientious objection, but this workshop will explore their broader context and the value of the surviving records and accounts within the local press for those researching the impact of the war on their own communities.
In addition to participation from local historians using tribunal records, the workshop will include a presentation from Dr Jim McDermott whose book, British Military Service Tribunals, 1916-18, is a seminal study of this subject.  The full programme can be downloaded here.
It is hoped that the event will be of interest to a wide range of researchers who are interested in the military, social, and local histories of the First World War.
This free workshop will take place on Saturday 19 September 2015 at Hatfield, Hertfordshire.
To register your interest in attending, please email us at firstworldwar@herts.ac.uk or in fill in the contact form below:
[contact_form]