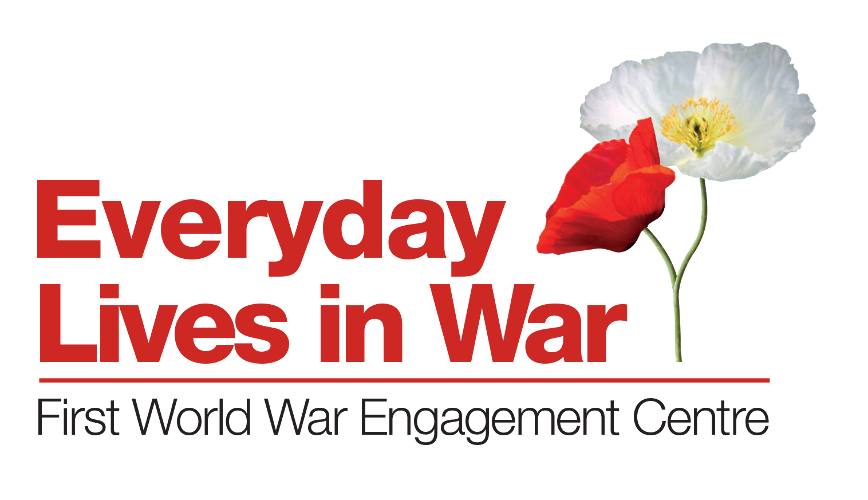 The Everyday Lives in War Centre was based at the University of Hertfordshire, in collaboration with the Universities of Essex, Northampton, Lincoln, Central Lancashire and West of England. Funded by the Arts and Humanities Research Council, it was one of five First World War engagement centres that built connections between university and community researchers across the First World War centenary. We worked closely with the Heritage Lottery Fund to support First World War projects. This website is a record of some of the vibrant community research that took place across the UK 2014-2019: we hope that it will offer a starting point and inspiration for future researchers.
We encourage community research across the UK with a particular interest in:
First World War food and farming
Theatre and entertainment
Conscientious objection and military tribunals
Supernatural beliefs
Childhood
Family relationships
Cartoons, trench publications and popular culture
The Centre ran a programme of events, outreach and online resources.
Focusing on 'everyday'
We awere curious about lesser-known stories of everyday life, and wanted to work alongside FWW expertise and activities already evident in community groups and other organisations.
We liaised with the Heritage Lottery Fund to support HLF-funded projects, but welcomed enquiries and ideas from individuals or groups with no HLF connections.
Special projects
The Centre also funded specific projects in which community and academic researchers collaborate to explore Everyday Lives in War.