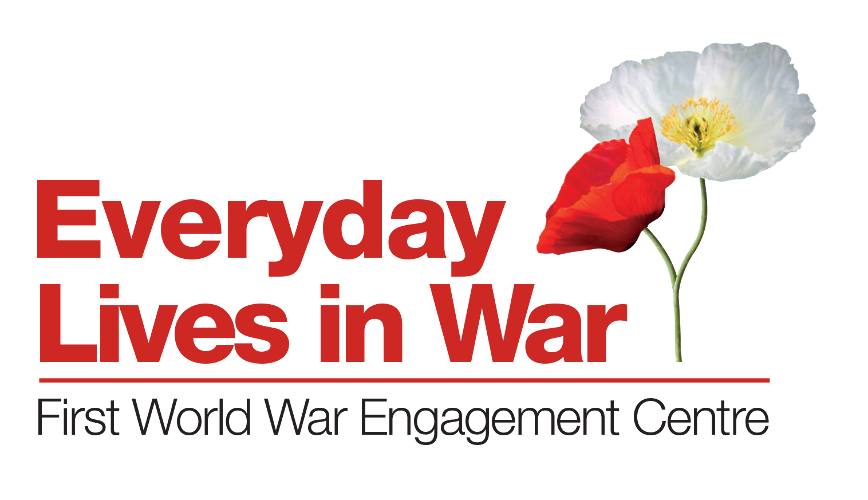 The Everyday Lives in War centre is based at the University of Hertfordshire, in collaboration with the Universities of Essex, Northampton, Lincoln, Central Lancashire and West of England. Funded by the Arts and Humanities Research Council, it is one of five First World War engagement centres that builds connections between university and community researchers. We work closely with the Heritage Lottery Fund to support First World War centenary projects.
We encourage community research across the UK with a particular interest in:
First World War food and farming
Theatre and entertainment
Conscientious objection and military tribunals
Supernatural beliefs
Childhood
Family relationships
Cartoons, trench publications and popular culture
The Centre runs a programme of events, outreach and online resources. We welcome general or specialist queries by phone or email about Everyday Lives themes. A member of the Centre team – Anna Hammerin, Julie Moore or Sarah Lloyd – will respond in the first instance. Although we may not be able to provide the answers, we always aim to point you in the direction of websites or organisations that are most likely to help. Depending on the topic, we may suggest ways of working together.
Focusing on 'everyday'
We are curious about lesser-known stories of everyday life, and want to work alongside FWW expertise and activities already evident in community groups and other organisations.
We liaise with the Heritage Lottery Fund to support HLF-funded projects, but welcome enquiries and ideas from individuals or groups with no HLF connections.
Depending on the topic, Everyday Lives in War will either be able to point people in the right direction to follow their interests, or may offer direct involvement. We are particularly interested in exploring comparative perspectives through which communities across the UK can research and share diverse First World War histories and legacies.
Contact us and let us know what you are working on.
Special projects
The Centre also funds specific projects in which community and academic researchers collaborate to explore Everyday Lives in War.