Whilst researching food on the home front in World War One, it was interesting to find that some of the recipes were used in the Second World War.
Elizabeth Craig, (1883 – 1980) prolific writer on food, cookery and housekeeping, drew on recipes from the First World War for Cooking in war-time, 1940, to remind cooks in World War Two, that in times of food shortages it was still possible to make appetising dishes.
Cooking in war-time included recipes from a soldier, Rag time Joe, 'whose work in the cookhouse was as good as in the trenches'. His recipe for Trench Mortar pudding made from plum jam and crushed Army biscuits provided a welcome sweet for supper in the dug-out. A recipe for fruit cake is also provided, '1916 Trench Cake'.
Recipe
½ pound flour
1 teaspoon vinegar
½ teaspoon baking soda
¼ pint milk
3 oz. light brown sugar
4 oz. margarine
3 oz. cleaned currants
2 teaspoons cocoa
Grated rind of half a lemon
½ teaspoon ground ginger
¼ teaspoon grated nutmeg
Grease a cake tin. Rub the margarine into the flour. Add the cocoa, currants, spices, sugar, and soda dissolved in the vinegar and milk. Beat well. Turn into prepared tin. Bake in a moderate oven for about 1 – 1 ½ hours.
Trench Cake – 2016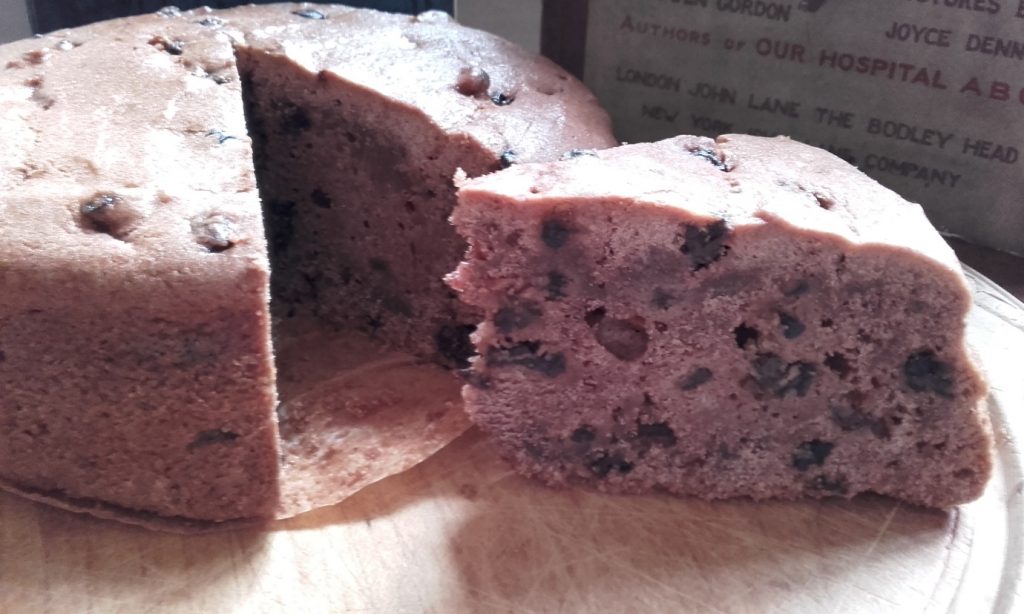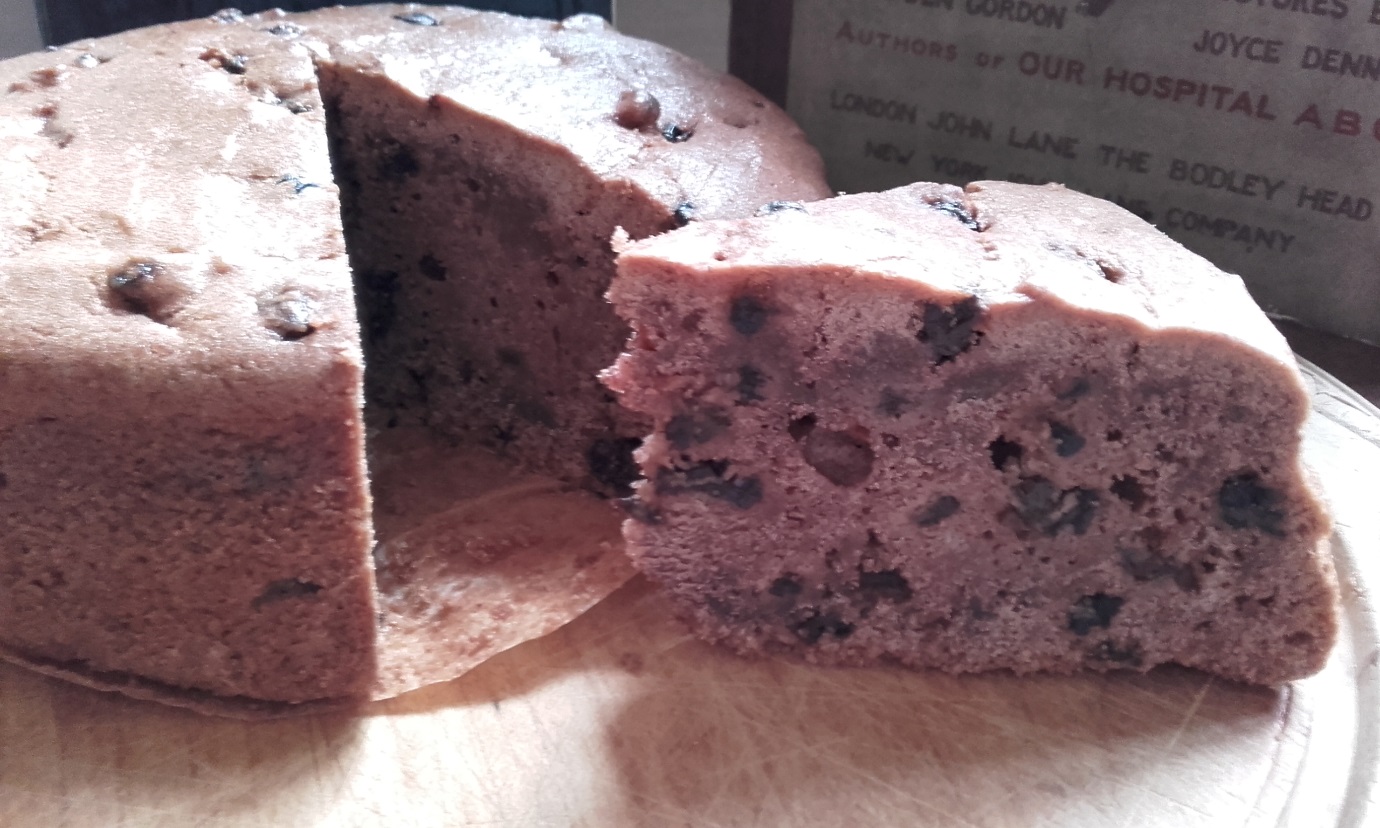 Paul Cleave 2016
Dr Paul Cleave is a freelance researcher. His current research at the University of Exeter focuses on the social history of twentieth century tourism in the United Kingdom. He is also interested in the food history of the twentieth century, and the role of women on the Home Front during the First World War.