Did you know that during the First World War the Boy Scouts were called upon to support the war effort by tackling a wide range of tasks, including whitewashing kerbstones, guarding bridges and helping to dig over parks and spaces for allotments?
Contributed by Joe Engledew, Year 10 pupil at Richard Hale School, Hertford.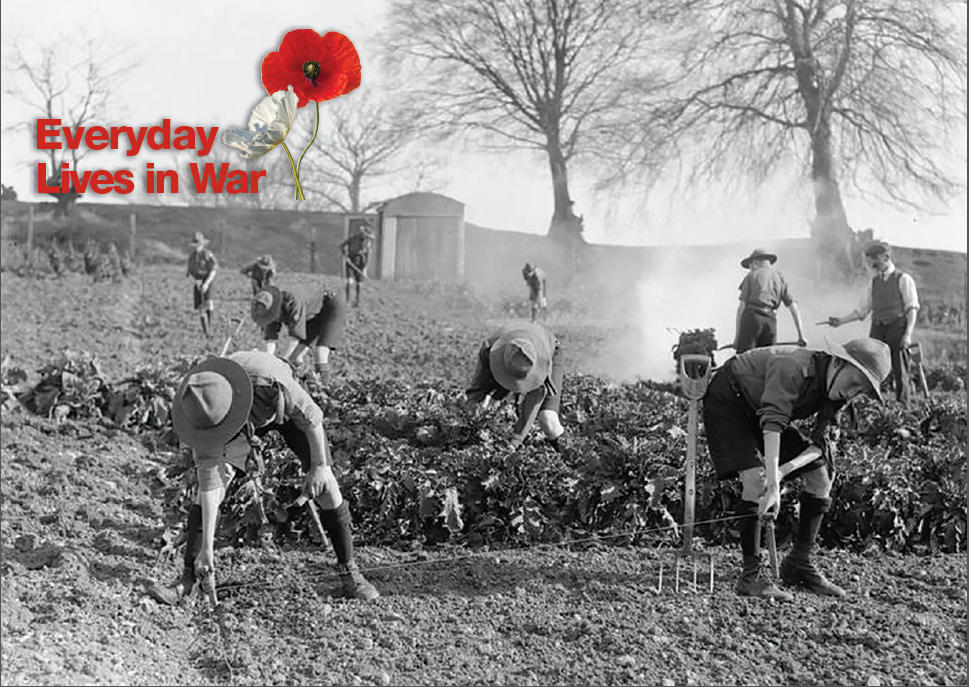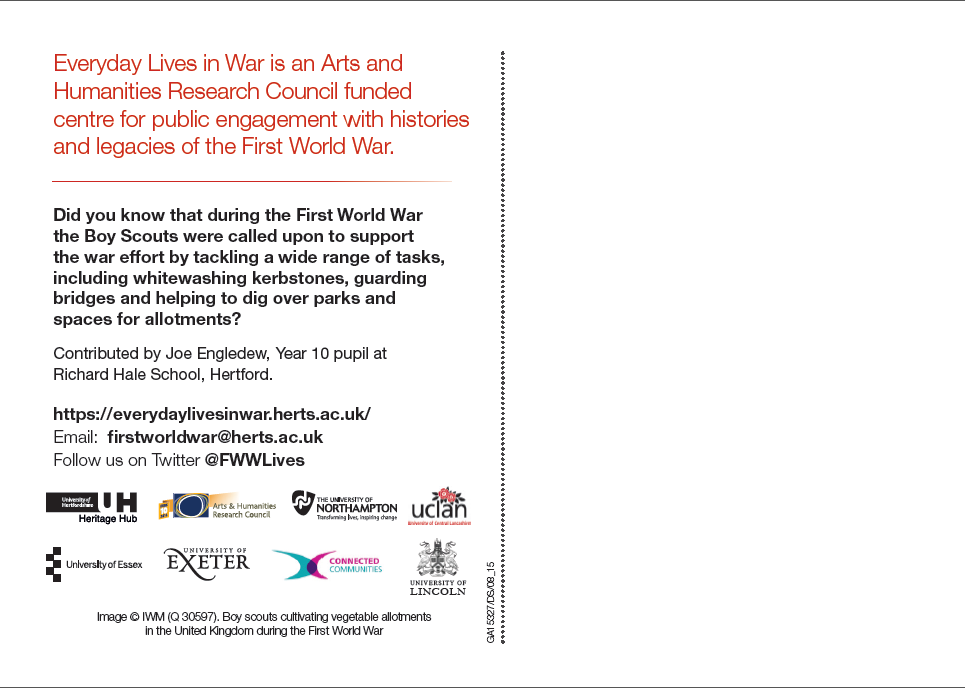 If you would like copies of this postcard then please contact us for further details.
For more from Joe:
Remembering World War One – The Scouts in Hertfordshire