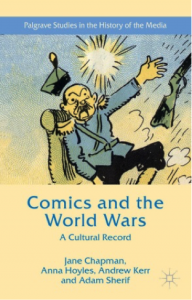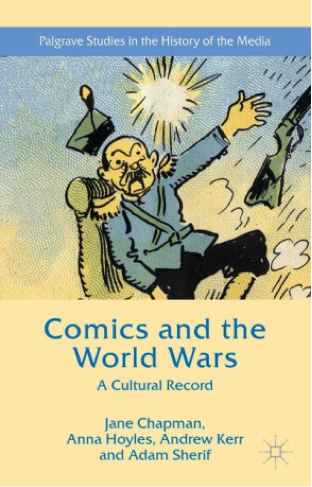 AHRC funded researchers, based at the University of Lincoln and led by Professor Jane Chapman, have produced a monograph on the findings of their 4 year investigation into comics and the world wars.
This innovative study argues for the use of comics as a primary source for research. In recuperating currently unknown or neglected strips the authors demonstrate that these examples, produced during the world wars, act as an important cultural record. Chapman, Hoyles, Kerr and Sherif reveal how comics:
+ used humour as a coping mechanism, and a way to criticise authority.
+ promoted certain forms of behaviour and discouraged others.
+ represented a deliberately inclusive educational strategy for reading wartime content.
+ became a barometer for contemporary popular thinking.
This interdisciplinary, trans-national study will interest researchers in history, but also those in media and cultural studies, literature, communications, and a range of other fields in the humanities and social sciences.
For further details visit the Palgrave Macmillan site.
For more information on the project please click here.