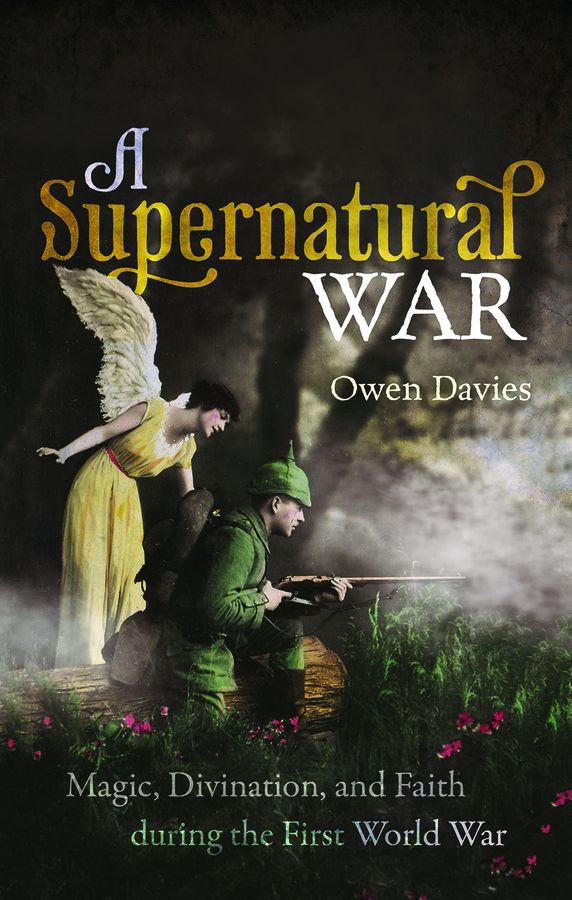 Oxford University Press is excited to share with you their new release, A Supernatural War by Owen Davies. It was a commonly expressed view during the First World War that the conflict had seen a major revival of 'superstitious' beliefs and practices. Owen Davies explores the broader issues regarding early twentieth-century society in the West, the psychology of the supernatural during wartime, and the extent to which the war cast a spotlight on the widespread continuation of popular belief in magic. A Supernatural War reveals the surprising stories of extraordinary people in a world caught up with the promise of occult powers.
A comprehensive study of the major revival of supernatural beliefs, superstition, and spiritualism during the First World War and its aftermath.
A look at what the beliefs, practices, and contemporary opinions on magic can tell us about broader issues in early twentieth-century society, the experience of war, and the psychology of belief.
Relates how the prophecies of Nostradamus were used as propaganda by both sides, a diverse range of talismans and charms were carried by soldiers, and the myriad tales of battlefield ghosts came to be.
Includes previously unpublished accounts from soldiers and fortune-tellers on their faith and practices, for a remarkable insight into the nature of popular belief.
For more information, find out more here.