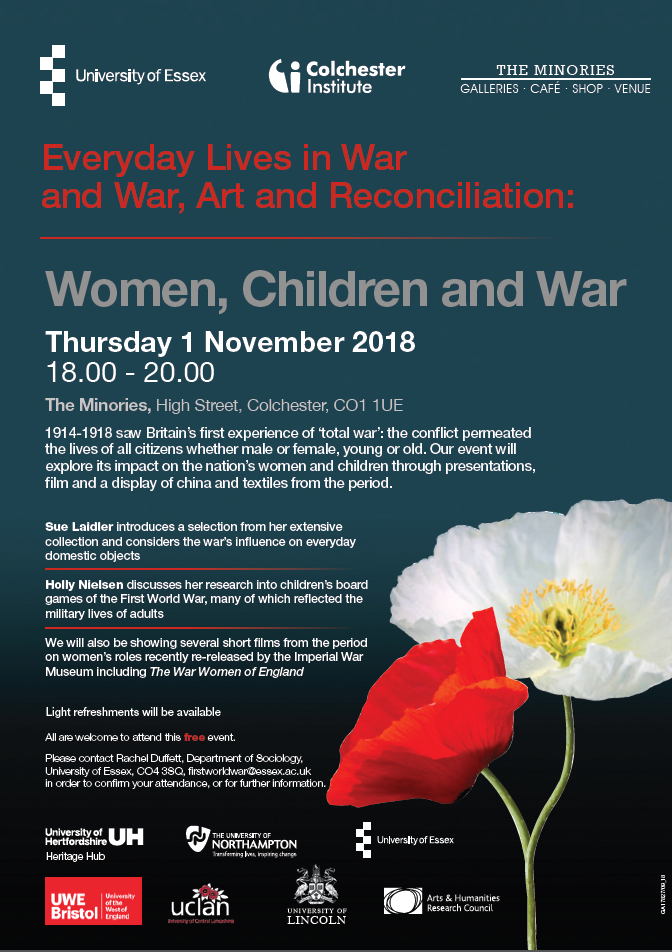 We would very much like to invite you to First World War event – 'Women, Children and War' – which we are running as part of the War, Art and Reconciliation programme at The Minories, Colchester.
The aim of the evening is to explore the war's impact from less familiar perspectives – the domestic world of women and the games and play of the children growing up in its shadow. We have two excellent speakers talking about their highly original research and we'll also be showing several short films from the period that have just been re-released by the IWM.
It is a free event, but it'd be great if you could confirm your attendance by email (firstworldwar@essex.ac.uk) so that we have an idea of numbers for the delicious light refreshments that'll be available.