On Saturday 9 December 2017 a mixed audience of project volunteers, those with a general interest in the First World War, and a miscellany of academics, students, and writers, gathered at the University of Northampton for a workshop on the Intelligence Corps between 1914 and 1919.
After an introduction from Jim Beach, the project leader, proceedings were opened by John Ferris, a world-renowned intelligence historian who is currently writing the authorised history of GCHQ.  In a wide-ranging talk on intelligence in the First World War, he offered a thought-provoking analysis that fascinated those new to the subject and challenged the preconceptions of those who had some familiarity.
In the second segment some of the project volunteers highlighted their experiences and findings.  These included analyses of the London Gazette, digging into the personnel of the Egyptian Expeditionary Force Intelligence Corps, and combing through the Military Intelligence Museum's old files to gain an understanding of how previous research was conducted in the 1960s and 1970s.  The ups, downs, and occasional delights of the investigative process were very much brought to life through their presentations.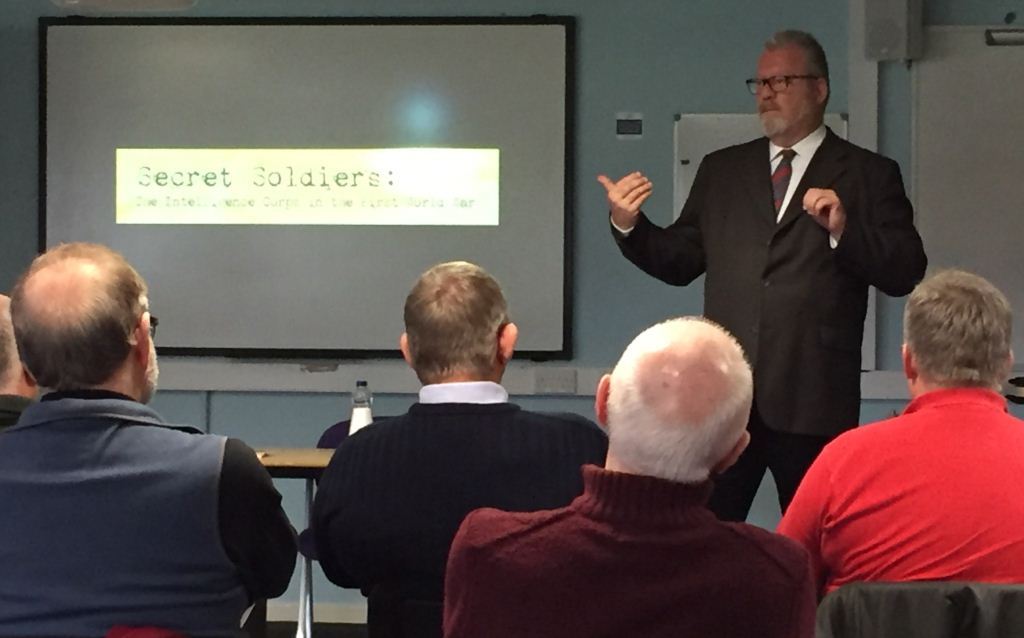 After lunch the workshop listened to two further talks.  The first unpacked the backgrounds of the soldiers who intercepted German trench telephone conversations.  As a mixture of both military and social history, it provoked considerable discussion.  The second examined the Intelligence Police who sought to protect the British army from a perceived threat of German espionage.
The workshop was very well-received by the participants and the excellent interchange of ideas will certainly assist the project team as they move forward to the next stage of research.