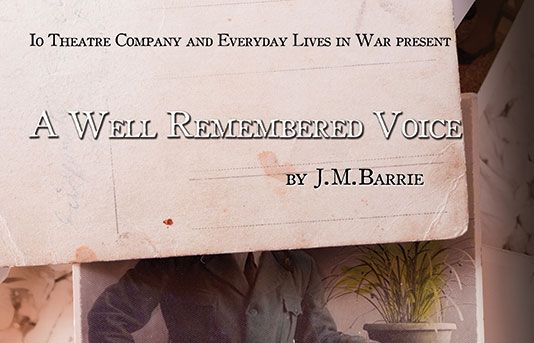 Can the dead speak to us? Jack died in the trenches. His mother believes a séance will allow her to communicate with him. His father is sceptical. But it's to him that a well-remembered voice speaks out of the darkness forcing him to confront his loss and giving him hope.
As we commemorate the Centenary of World War I, IO Theatre Company's stirring production brings to life J.M. Barrie's 1-act play not seen on stage since 1918. Performed by actor-musicians, it combines live music and physical theatre, mixing elegiac folk song against militaristic music and the youthful vigour of the playing field. When written in 1918, the play was too controversial for the government censor and Barrie was forced to change it. This new production restores Barrie's original words and his message about the effects of the war on those left behind.
Further details: http://www.herts.ac.uk/about-us/news/2016/september/j.m.-barries-original-play-performed-for-the-first-time
Suitable ages 11+
Running Time: 50 minutes.