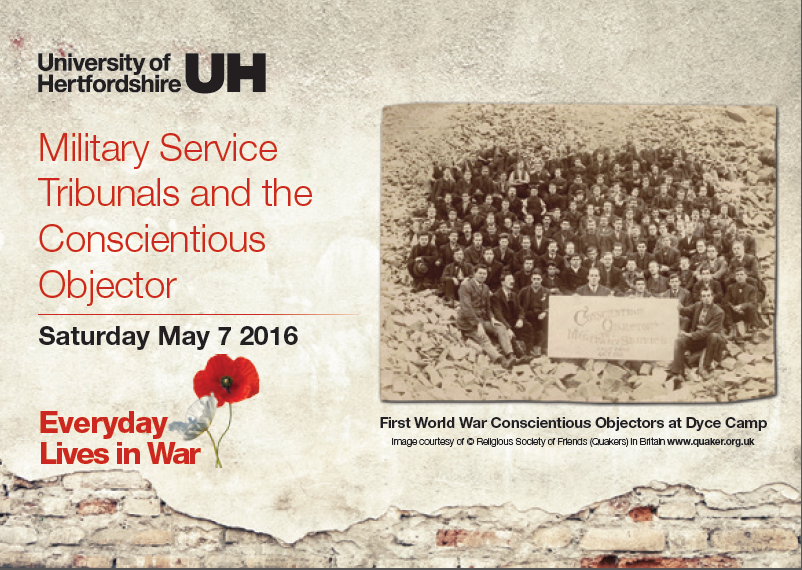 2016 is the centenary of the Military Service Act in Great Britain, and the Everyday Lives in War Centre is hosting a free event to explore how the tribunals set up by the Act can help us to uncover different stories of life on the Home Front.
This workshop will look at the experiences of Conscientious Objectors both before the tribunal and beyond. The programme will include talks by academics and community researchers. Full details can be found here.
Join us for this free event at the University
of Hertfordshire, de Havilland campus, on
Saturday 7 May 2016.
To register your interest and receive further details, please contact us by email firstworldwar@herts.ac.uk or
by post to
Dr. Julie Moore,
History Department,
School of Humanities,
University of Hertfordshire,
Hatfield,
AL10 9AB
Email: firstworldwar@herts.ac.uk
Follow us on Twitter @FWWLives