Contributed by Frank Brittain, County Archivist for Hertfordshire Scouts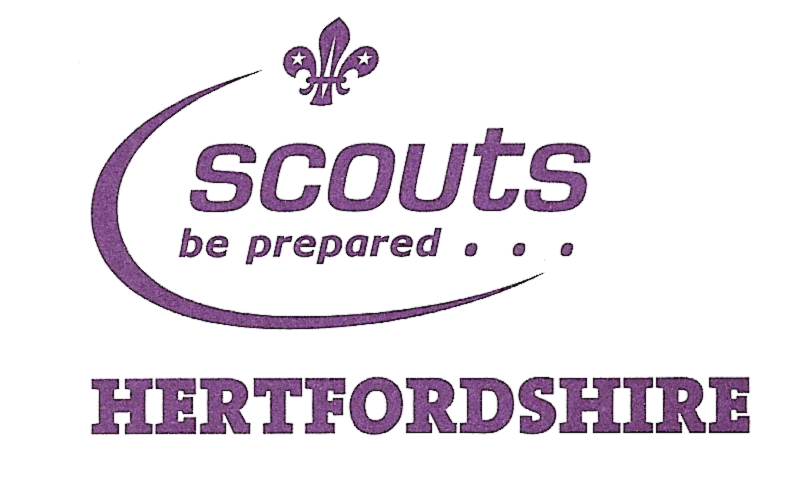 In 1914, Hertfordshire became the first Scout County in the UK to initiate Home Front work for Scouts.  This initiative spread like wildfire throughout the UK.
1914 August 6
As soon as war was declared on 4 August, an emergency meeting of Hertfordshire Scout Commissioners was held at "Dursley" the Avenue Road home of St Albans District Commissioner Charles Dymoke Green.
Following this, Percy Everett the County Scout Commissioner, wrote to the Chief Constable offering 1000 Scouts out of a total force of 1300 to be available to give "round the clock" assistance.   As a result, the Scouts of Hertfordshire were immediately attached to every Police Station in the County and were asked to report twice daily.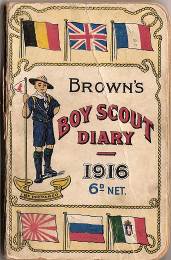 By 10 August, St Albans Scout District became the first to fully mobilise and all 164 Scouts were allocated in three eight-hour shifts.  They were soon providing a 24 hrs a day cover for the Army, Fire Brigade, Police, Ambulance Service and the Local Council.
Only Scouts over 14 years were used.  They would have been at work, expected to wear uniform and be on standby for the call to go into action without a moment's delay.
The whole Country was watching as Hertfordshire took the lead, knowing that Charles Dymoke Green and Percy Everett had the ear and approval of the Founder, Baden-Powell.  Almost every county in England quickly followed Hertfordshire's example.
A leading St Albans citizen, Councillor Part, concerned at the inadequacy of Scout uniform in the approaching cold weather, thought that the Scouts should have protective clothing.   He enabled the purchase of khaki capes, which had to be signed for upon issue and return.  Some poorer boys were also issued boots.  The "Cape Issue Book", "Watch Duty Logbook," "Training Logbook," and "Day-book Diary," are kept at the Hertfordshire Scout Heritage Centre at Well End, Borehamwood, WD6 5PR.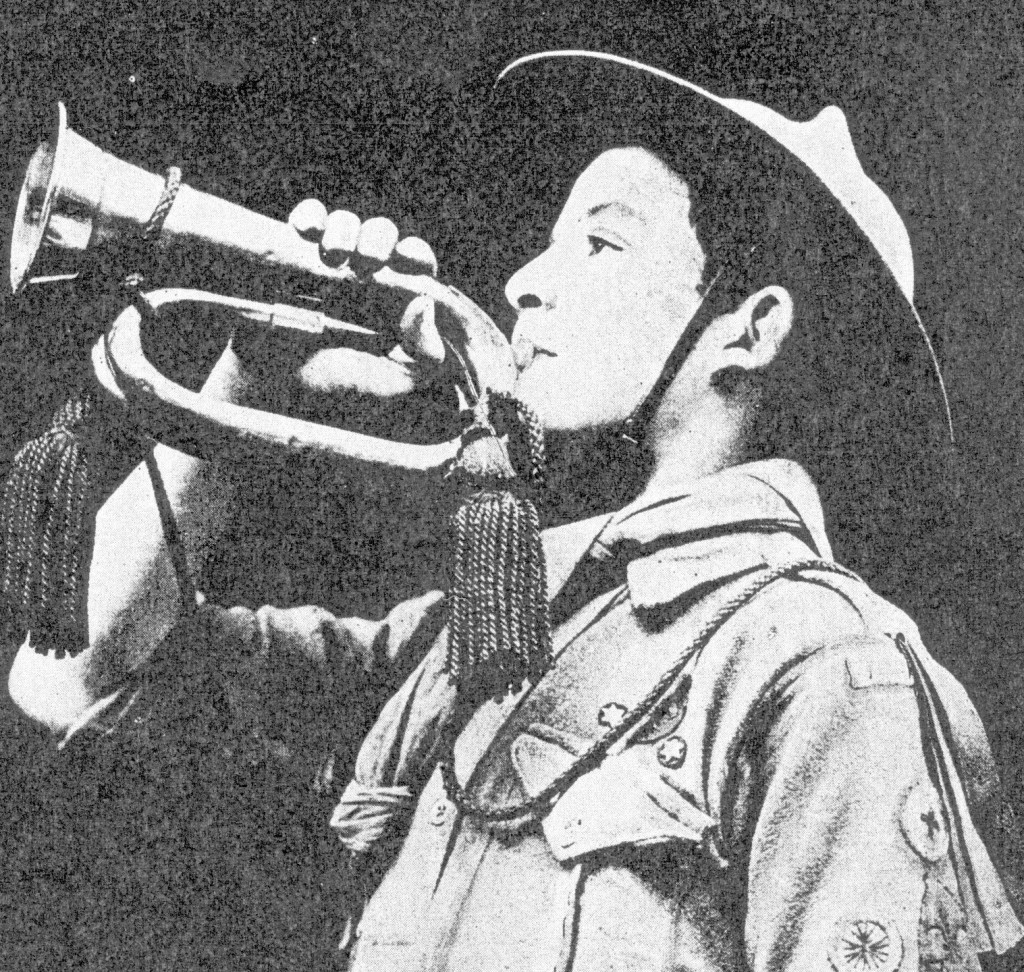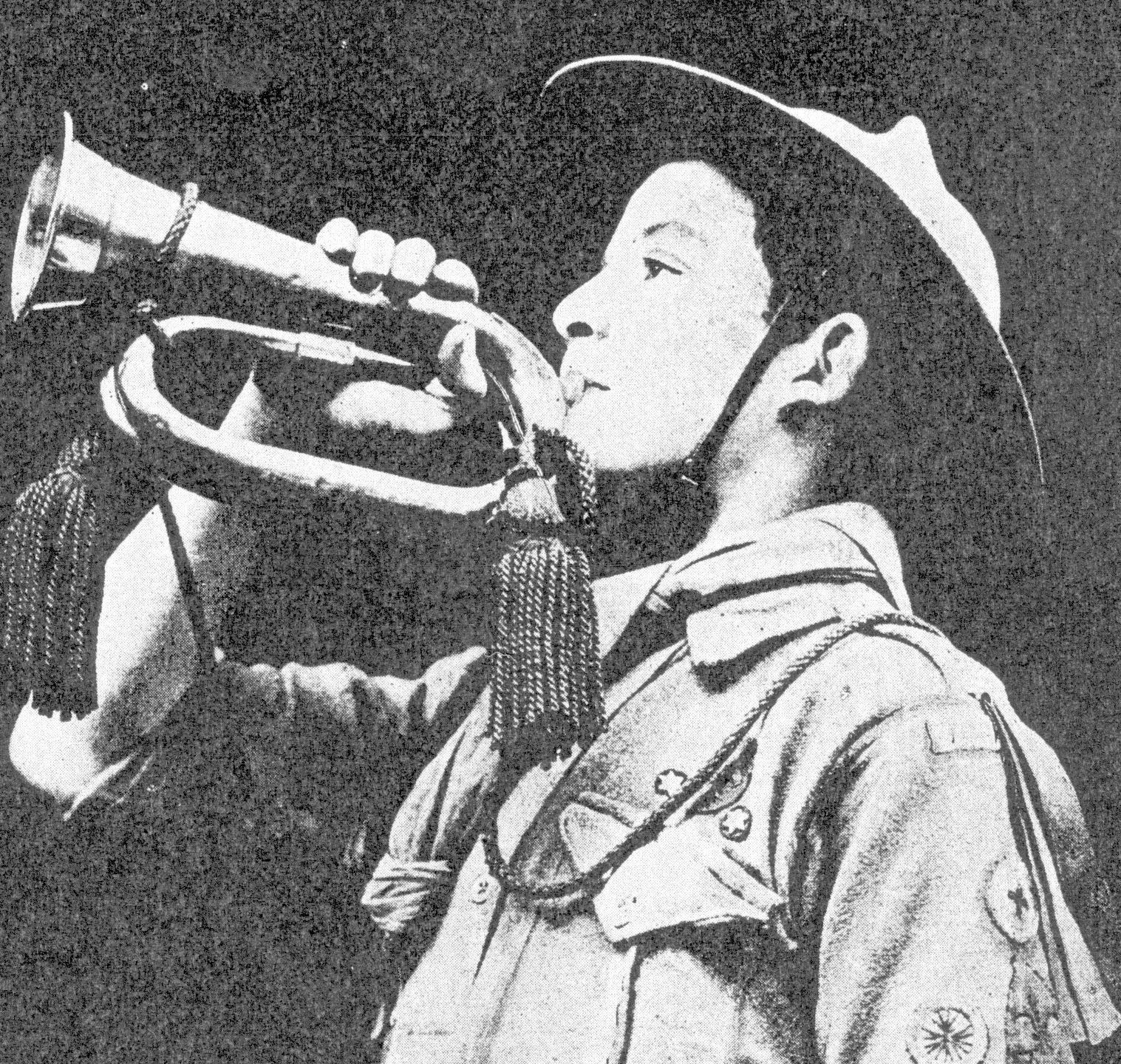 A number of these unique documents were on display at the Museum of St Albans, Hatfield Road, AL1 3RR, in their commemorative WWI Exhibition.
This ran from 13 June to the end of November 2014.
George Foxlee of the Fourth St Albans Scout Troop was photographed blowing his bugle for the "All Clear."  This image appeared on the front page of most national newspapers in 1915 and the initiative taken by Hertfordshire Scouting was mentioned in the chapter about the national role of Scouting in The Times History of the First World War.     
It was generally accepted that nationally the war would bring an end to Scouting.  Practically every Scoutmaster had volunteered or was called up by the Army or Navy.   However, Scouting's strength was in the Patrol System which soon proved its worth, with the Court of Honour as the directing body, the Patrol Leaders, aged 14-15 years, took over the role of the Scoutmaster and in line with the ideals of B-P and his guidance from the weekly copy of The Scout, carried out their duties and responsibilities with ease and to the letter.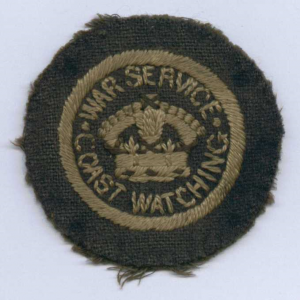 Hertfordshire Sea Scouts were also seconded to coast watching duties.  As all Coastguards had volunteered or were recruited, 8000 Sea Scouts became responsible for helping to protect the coasts of England throughout the war. A total of 73 Scouts from Hertfordshire were also sent to Flax Gathering Camps at Deeping St James in Lincolnshire. Flax was needed in the main for the covering of aeroplane wings.
Locally, they undertook the overnight guarding of local bridges, railway tunnels, reservoirs and telegraph poles.  Also, the moving of furniture from house to house by barrow, making bandages, filling  sandbags and white-washing kerbstones.
Scouts were chosen for these duties as they were able to work on their own initiative, and were already progressively trained in ship and aircraft recognition, observation, signalling, first aid, survival, cooking, self-sufficiency, animal welfare, forestry, self defence and many other life skills.
Hertfordshire Scouting is supporting a national, fundraising scheme for a memorial to be placed at the National Arboretum, Alrewas, Staffordshire.  This will not only be a tribute to Scouts who have fallen in conflict, those who gained bravery awards, including 11 VCs in WWI; but also to the service given by Scouts to the benefit of the Country through their Scouting roles.
References can also be made to the book, Milestones of 105 Years of Hertfordshire Scouting (2013) at £5 for a DVD. (Cheques payable to Hertfordshire Scouts).
An illustrated talk The Role of Hertfordshire Scouts during WWI has been prepared.  To book, please apply to the County Scout Historian.
If anyone has Scouting memorabilia of any age to donate to our Scout Heritage Centre and Archive, please also contact me directly.
 This has been researched and compiled by :-
 FRANK L. BRITTAIN
 Archivist & Historian, Hertfordshire Scouts,
Well End Activity Centre, Borehamwood, Hertfordshire, WD6 5PR.
with his Heritage Support Team.
Telephone –  07850 818600       Scout Charity Number 302606
01 January 2014.  Updated May 2017.
SERVICE BY BRITISH BOY SCOUTS ON THE HOME FRONT
DURING WWI
The guarding or patrolling of bridges, culverts, railway & telegraph lines, warehouse stores etc.
Collecting information as to available supplies, transport and accommodation etc.
Distributing notices to civilians and other duties connected with billeting.
Carrying out communications by means of dispatch riders, signallers, wireless etc.
Assisting families of men employes in defence duties, or sick and wounded in their homes.
Establishing first aid dressing stations, or temporary hospitals, rufugees, dispensaries, soup kitchens, etc.
Acting as local guides and orderlies.
Some of the jobs listed in our Hertfordshire logbooks include –
White washing kerbs, making sandbags, searching for lost children, making bandages.  Collecting acorns or conkers.
Moving furniture and beds on a hand barrow.  Requests were circulated by the council for spare furniture perhaps at the VAD hospital in Bricket Road,
Barclays Bank sent a request for a large Scout for moving ingots of gold!
Boy Scouts were awarded "War Service Badges"  There were different badges for  length of service.  They were issued in intervals of 100, 300, 600 and 1200 days.  This last one being very rare and having 4 gold rings for the 4 years of the war.  Considering there was only 1567 days of conflict, this took some doing.
Frank Brittain, Archivist & Historian, Hertfordshire Scouts.