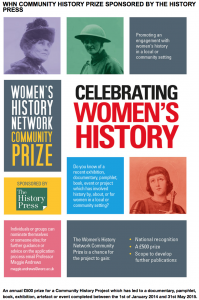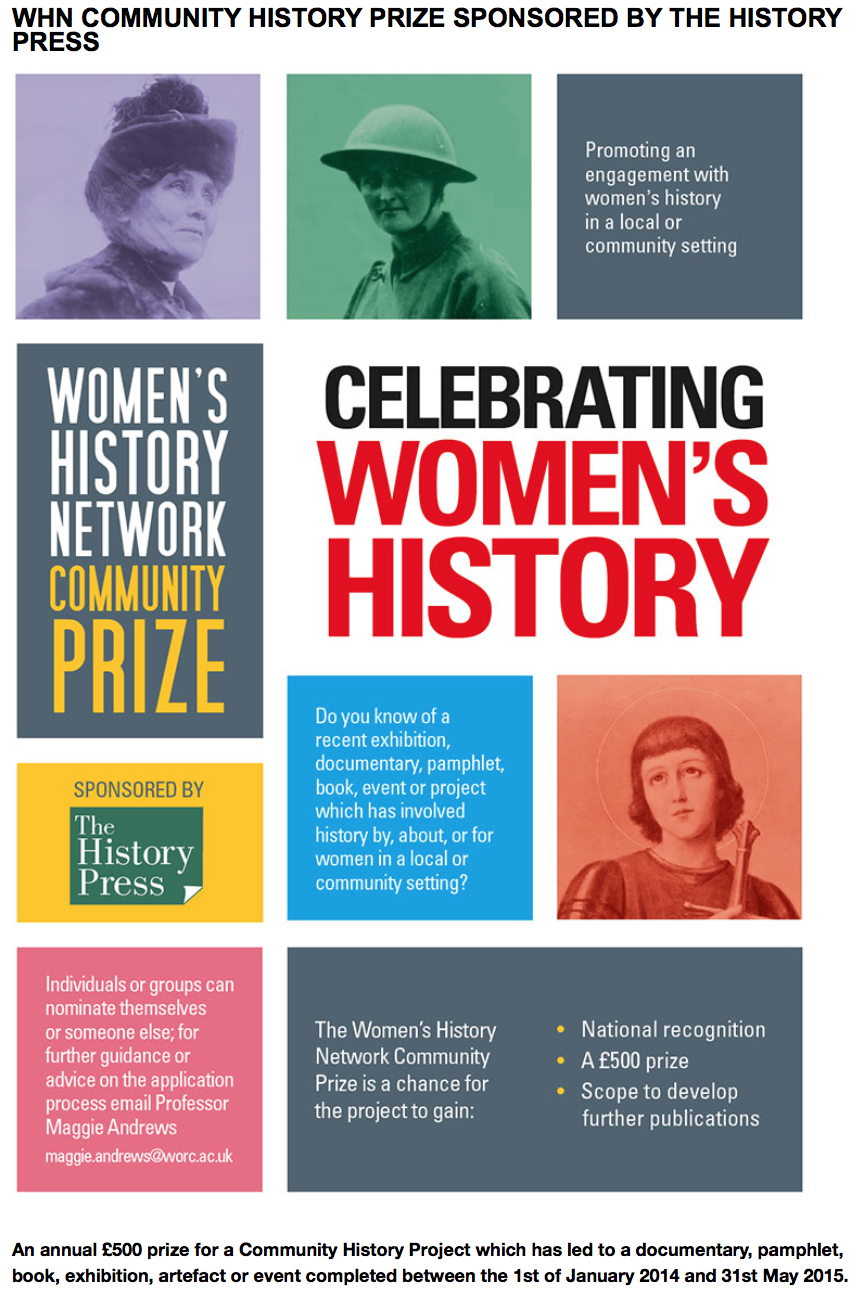 This annual prize of £500, sponsored by The History Press, is awarded for a Community History Project by, about, or for Women in a particular locale or community which has led to the production of a documentary, pamphlet, book, exhibition, artefact or event completed between the 1st of January 2014 and 31st May 2015.
The Prize will be judged by a panel made up of representatives of: the WHN, The History Press, Archives and Community Historians and awarded at the WHN National Conference in September 2015.  For further details of the Conference or the Women History Network  click here.
Submission Details
Individuals or groups can nominate themselves or someone else up to the 31 May 2015.
Download the nomination form .
The completed nomination form and supporting evidence must be sent by 31 May 2015 via email to Professor Maggie Andrews  maggie.andrews@worc.ac.uk
Further supporting materials can be sent via post to Prof. Maggie Andrews (WHN Community Prize) IHCA, Breden 137, University of Worcester, Henwick Grove, WR2 6AJ.
Further Information
To see details of last year's winner and those projects awarded a Highly Commended status click here.
To see the range of books published by the History Press visit the website.
For further details see The Women's History Network.