Steering committee
Dr Nick Mansfield (University of Central Lancashire)
Dr Nick Mansfield is Senior Research Fellow in History at UCLan in Preston and is mentor to the Network on behalf of the First World War Engagement Centres. He spent over 30 years working in museums, including 21 as Director of the People's History Museum in Manchester. He was active in the History Workshop and Oral History movements and interviewed many ex-servicemen of the Great War. He has published widely; his English farmworkers and local patriotism, 1900-1930, (2001) – a definitive account of the rural poor in the era of the conflict – was republished by Routledge last year. NMansfield1@uclan.ac.uk
Dr Christopher Phillips (Leeds Trinity University)
Chris is a lecturer in History at Leeds Trinity University. His research interests include interallied civil-military relations, the role of management and business techniques, and the creation, dissemination, and use of knowledge during the First World War. Christopher has published work in peer-reviewed journals, and acts as the social media editor for the British Journal for Military History. He is also convenor of the Transport and Mobility History Seminar series at the Institute for Historical Research, and is currently developing his doctoral thesis, which was awarded the Donald Coleman prize by the Association of Business Historians' in 2016, into a monograph.
Philippa Read (University of Leeds/Aston University)
Philippa is a member of the University's Centenary Project, Legacies of War, which organises a series of events across Leeds to commemorate and explore different histories of the War, examining its multiple cultural, historical and social legacies. This has included work with local museums, schools and community groups, and archives. Her role is co-convener of the project's academic seminar series, which invites speakers to give papers on topics relating to the war.
Philippa is a member of the International Society for First World War Studies online team and a chair of the 'First World War Network' which organised an AHRC-funded, two day international conference in February 2016 at the Imperial War Museum North.
Dr David Swift (Queen Mary, University of London)
David Swift is the Kreitman post-doctoral fellow at Ben Gurion University. His PhD thesis examined the reactions of the British Left to the First World War, and his research focuses on the interaction between left-wing economic views and conservative cultural and ideological standpoints. He has published in History Workshop Journal and his first book, For Class and Country: the Patriotic Left and the First World War, was published in 2017 by Liverpool University Press. He has taught at Queen Mary, University of London, and the University of Central Lancashire.
Dr Oliver Wilkinson (University of Wolverhampton)
Oliver is a Postdoctoral Research Fellow at the University of Wolverhampton and an Associate Lecturer at Manchester Metropolitan University. His central research interests focus on captivity experiences during the First World War; his first monograph, British Prisoners of War in First World War Germany, is due to be published by Cambridge University Press in April 2017. His current research focuses on prisoners of war, veterans, gender identities (esp. military masculinities), memory and conflict. As part of his research activities Oliver has worked with a range of non-academic partners, including acting as an academic consultant for local government and collaborating with a group of community volunteers exploring life, work and study during the First World War.
The steering committee has been drawn from among the members of a Postgraduate Research Network linked to IWM North, which acts as a meeting place for discussions and collaborative projects among postgraduates attached to universities in the north of England.
Laura Boyd (University of Leeds)
Laura Boyd is a Ph.D candidate and tutor at the University of Leeds. Her research interests include masculinity during the First World War, the use of music in the military, First World War British and French fiction, and male, militarised caregiving during the conflict. Laura is involved in the Legacies of War Project in Leeds, specifically the advertising of the seminar series through social media and email. Laura is also a postgraduate representative for the Women, Gender and Sexuality research cluster at Leeds, and is co-organiser of a conference focused on the nature of caregiving.
Funding
This network would not be possible without the generous support of our partners at the Arts & Humanities Research Council.
Our 2016 conference was funded by the AHRC's First World War Engagement Centres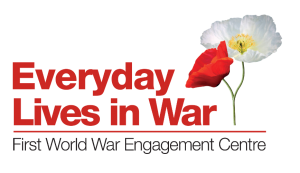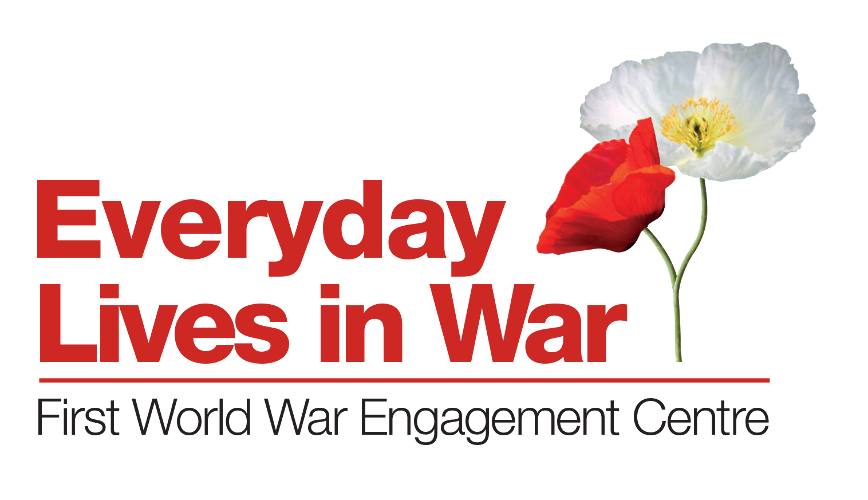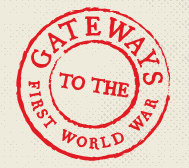 Gateways to the First World War

The Centre for Hidden Histories


Further support has been obtained thanks to the Royal Historical Society's Research Support Committee