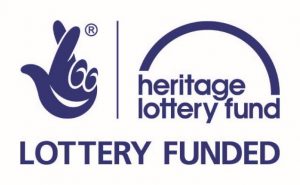 On Saturday 19th November the University of Hertfordshire's 'Everyday Lives in War' Engagement Centre (www.everydaylivesinwar.herts.ac.uk ) will be hosting an event to support community groups and heritage organisations wishing to find out more about the Heritage Lottery Fund and how it can support local projects exploring stories from the First World War (https://www.hlf.org.uk/looking-funding/our-grant-programmes/first-world-war-then-and-now )
Representatives from the Eastern Region of the Heritage Lottery Fund are supporting the event and will talk about the various funding streams available and the application process; there will also be an opportunity to ask questions of the HLF staff and to have help with completing an initial enquiry form.
Groups which have already received funding will be showcasing their projects and demonstrating the variety of approaches that HLF supports. We will also be considering the various ways that you can create a permanent record of your project, and how to negotiate the worlds of twitter and social media.
Further details of the programme will be released in October, but If you think that this is an event which might be of interest, then please email firstworldwar@herts.ac.uk and we will contact you once the programme and booking details are finalised.