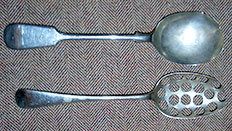 The Everyday Lives in War centre, led by the University of Hertfordshire, is hosting a First World War roadshow on 29 November. 'This 'Roadshow' style event is an opportunity to discover more about photos, artefacts or memorabilia that you or other participants may have from the First World War or the years immediately following it.
Expert Advice
Experts in a range of First World War related topics will be on hand to give their insights into what such objects can tell us about experiences during the war and its aftermath. This workshop gives an opportunity to browse objects brought along on the day, and to talk to experts on a one-to-one basis. We cannot offer advice on the monetary value of these items, but their value as windows into the past is something we can explore together.
Bring Your Own Items
You are welcome to bring along your own objects to share, or just come and hear the stories attached to these items which have survived the past 100 years.
Further Details
When: 2-4pm, Saturday, 29 November 2014
Where: Rooms W040 and W042, Law Court Building, de Havilland Campus, University of Hertfordshire, AL10 9AB
To indicate your interest in attending, or to request a parking permit for on-campus parking, please email: firstworldwar@herts.ac.uk
Refreshments will be provided.