Professor Lois Bibbings (University of Bristol) leads the project, working with Dr Corinne Painter (University of Leeds) and an Advisory Board.
Professor Lois Bibbings (University of Bristol)
Project Lead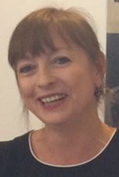 Professor Lois Bibbings is based in the Law School and is also a member of staff in the School of Social and Community Medicine (Centre for Ethics in Medicine) at the University of Bristol. She studied at Cardiff University as an undergraduate and postgraduate. Previously she worked at Cardiff and Liverpool Universities.
Much of her research focuses upon Law, Gender and History. She has written about violence, sexuality, medical law and ethics ('conscience', 'care', care and older people, abortion, gender) and the body as well as widening participation policy.
An interest in men, masculinities and history is reflected in her work on conscientious objectors to military service. This was the subject of her first monograph Telling Tales About Men: Conceptions of Conscientious Objectors to Military Service During the First World War. Her second monograph, Binding Men: Stories about Violence and Law in Late Victorian England focuses upon five late nineteenth century legal cases involving different forms of male violence (child abuse, prize fighting, murder and cannibalism, sexual assault and 'wife torture'). 
For the last few years most of her time has been spent studying, speaking and writing about the First World War. She is one of the curators of the 'Refusing to Kill: Bristol's World War 1 Conscientious Objectors' exhibition (moving to Bristol Records Office in summer 2018) and a member of Remembering the Real WW1 (https://network23.org/realww1/about/). Her WW1 work has also included TV, film, theatre, puppet and music collaborations. She is currently helping put together an AHRC funded national WW1 festival for 2019 (watch this space). (More…)
Dr Corinne Painter (University of Leeds)
Project Coordinator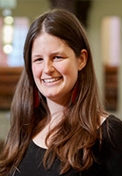 I have worked with cultural and heritage organisations in Leeds, serving as the link between research and wider public engagement. Helping community groups connect with researchers and find funding are key activities for me.
After completing my BA (Hons) in German and Japanese at the University of Leeds, I lived and worked in Germany for nearly three years. I then returned to Leeds to complete a Masters by Research exploring the experiences of German Jewish women in the Weimar Republic and the Third Reich. My PhD thesis explored the life and works of Clementine Kraemer (1873-1942), a German Jewish writer and campaigner in the women's movement. (More…)
Professor Ingrid Sharp (University of Leeds)
Advisory Board Member
Ingrid is Professor of German Cultural and Gender History at the University of Leeds. She has dedicated many years of research exploring the roles of women, who have challenged dominant ideas and entrenched authority and sought change; at how moments of crisis and conflict can act as catalysts for these challenges, and how the aftermath of conflict offers a brief window during which societal and gender norms can be re-negotiated.
Jeremy Clarke
Advisory Board Member
Jeremy Clarke has been involved with the Remembering The Real World War 1 group in Bristol since its inception in 2013,  helping to organise talks, films, exhibitions & concerts reflecting 'hidden histories' of the war. He is one of the researchers and co-curators of the exhibition 'Refusing To Kill' which has been shown in several venues across the city telling the story of Bristol's conscientious objectors.
Valerie Flessati
Advisory Board Member
Valerie has as worked for many years in the peace movement as an organiser, writer, researcher, lecturer and campaigner. She teaches Peace Studies MA courses with the University of Bradford, the University of Middlesex and St Mary's University Twickenham. Her PhD (1991 Peace Studies, Bradford) was on 'PAX: the history of a Catholic peace society in Britain 1936-1971'.
Valerie has a special interest in bringing inspirational people and ideas from the history of the peace movement to a popular audience. She is Vice-president of Pax Christi and represents Pax Christi on the First World War Peace Forum, the national coalition responsible for the international Conscientious Objectors' Day ceremony in London. Valerie is also a member of a Haringey First World War Peace Forum, making known the stories of Haringey's 350 FWW conscientious objectors. This has included the re-enactment in 2014 of an anti-war meeting outside the local pub where it took place 100 years earlier, on the outbreak of the FWW.
She is currently involved with the international Catholic Nonviolence Initiative, collecting many examples globally where active nonviolence is being put into practice.
Her research interests include: the history of peace organisations (especially Christian peace movement in Britain); the peace tradition in Catholic teaching; peace heroes and heroines; application of nonviolent methods to social change; nonviolent resistance to Nazism; conscientious objection; creating a culture of peace. 
She is the author of Peace Trails Though London, and the organiser of Peace History conferences sponsored by Movement for the Abolition of War, and held at the Imperial War Museum, London since 2007.
Cyril Pearce
Advisory Board Member
Former Senior Lecturer in the Schools of Continuing Education and Social Studies, University of Leeds. Retired in 2004 and now Honorary Research Fellow in the School of History.
He has researched, written and lectured on aspects of the history of Huddersfield and the West Riding and on issues ranging from the History of English Landed Estates and planned Industrial Settlements to Victorian and Edwardian Labour History. He is currently Chair of the Huddersfield Local History Society.
His current principal research interest is British war resisters in World War 1. This interest was first stirred in the late 1960s when he met two Huddersfield men, who had both been Conscientious Objectors (COs) and who claimed that Huddersfield had been 'special' during the First World War because of the strength of its anti-war community. That led him to the research on which his book, Comrades in Conscience: The story of an English community's opposition to the Great War (First published 2001, new edition, 2014) was based. The search for other 'Huddersfields' is what has driven his last twenty years work and has now resulted in the Pearce Register of British Conscientious Objectors, a database of more than 18,000 COs which went  on–line in May 2015 as part of the Imperial War Museum's 'Lives of the First World War' project. The Register continues to grow with the help of local research groups.
A project in collaboration with Dr.Helen Durham and colleagues from Leeds University's School of Geography is currently using the database to create maps, the better to identify places of strength and weakness for the anti-war movement.
A new book with the working title Communities of Resistance : Patterns of Dissent in Britain, 1914 – 1918, is in preparation.
Tony T
Advisory Board Member
Tony is a Black British Oral Historian and Creative Producer. He works with long-term collaborator Rebecca Goldstone as the independent production company Sweet Patootee. Tony's combined arts projects bring inspiring, compelling and diverse stories of real people to TV, heritage, arts and learning audiences – interpretation and storytelling exploring themes of colonial heritage, Diaspora, Identity, Race, Class and Gender.
Mary Dobbing
Advisory Board Member
Mary Dobbing is a granddaughter of a First World War conscientious objector and she was inspired by his example to become an active pacifist in line with the Quaker testament for peace. Her witness for peace has taken her to Palestine/Israel as a human rights observer and to Afghanistan supporting a youth group in Kabul the Afghan Peace Volunteers.
Mary has an MA in Conflict Resolution from the University of Bradford's Peace Studies Centre. Her year as a Quaker Peace and Social Witness Peaceworker lead to working with Dronewars UK as a researcher into the use, development and international trade in remote-controlled military aircraft (drones), as well campaigning for their abolition. She has written and presented about these activities.
Mary is one of the co-curators of the exhibition 'Refusing to Kill' which has been shown in several venues across Bristol telling the story of the City's conscientious objectors and has been involved with the Remembering The Real World War 1 group in Bristol since then.