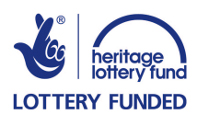 The Poppy Retake
and other work exploring
Colonies, Militarism and WWI
India, Africa, the West Indies, colonialism and recruitment, impacts of war and our ongoing culture of war explored by an exhibition of artistic and educational work.  Includes 'The Poppy Retake', video art by Kooj Chuhan weaving together colonial narratives, spirits from the dead and video war games.  We confront our connections with wars as recruitment and their impacts on people who had been colonised.  The documentary exhibition 'From the Shadows of War and Empire' by Southern Voices explores how European powers brought colonies into World War I, took resources from these countries and took the war to 'fronts' outside Europe.
Wednesday, April 10 – Tuesday, May 7, M Shed, Princes Wharf, Wapping Rd, Bristol  4RN.